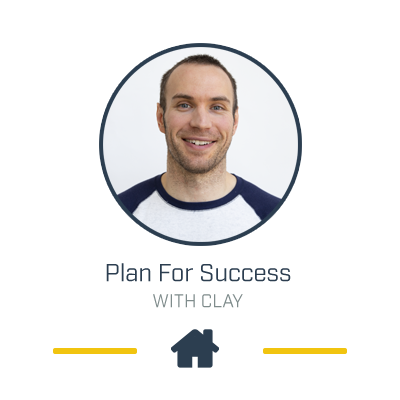 Investing into real estate is a common strategy among people who are in control of their finances and looking to diversify their wealth streams, which in return maximizes their freedom.
The art of diversification is foundational pillar of freedom and real estate investing is a tried-and-true method to accomplish this important financial milestone.
While real estate investing can be a very lucrative solution for freedom, it is also something that must be approached with maximum respect and seriousness. I'm not trying to be overly dramatic, but real estate can involve large numbers. People that rush or operate without full understanding can create massive financial headaches for themselves. Let's avoid that!
I'm going to walk alongside you and crush the confusion of real estate investing. Not only of how to properly plan, execute and exit your deals, but make sure you are doing it with maximum efficiency in mind.
In Plan and Profit Real Estate Investing, I'll walk you step-by-step through the entire process of structuring a real estate deal that achieves the type of profit you desire. With online videos (available immediately), the exact checklists and spreadsheets I use, and many examples along the way, you'll have an exact planning process you can use to approach real estate investing with total confidence.
Financial diversification is waiting for you to take hold. Let's go!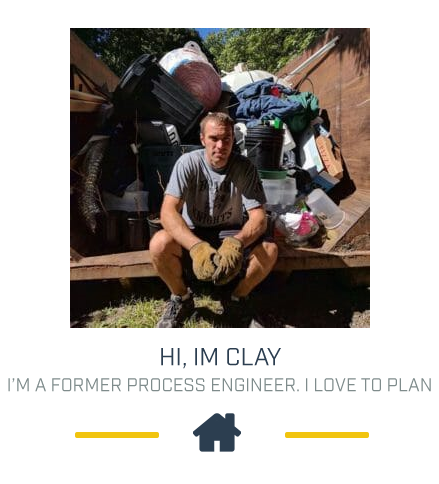 I tell you I'm a former process engineer to add some credibility to the fact that I truly do know how to plan and put together a process.
I have been involved in real estate since 2011 beginning with the first deal I've ever done seen here…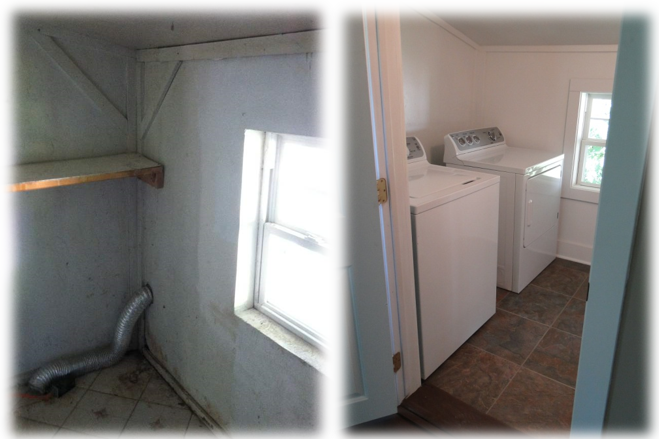 Real estate investing is addicting, so I definitely did not stop there! I moved onto my second deal…


Since then, I've gone on to do numerous deals of all types. This includes everything from helping people as a real estate agent, to private money (raising and lending), to buying ugly houses and fixing them up and much else in between.
Throughout the course of finding, planning, executing, managing and exiting these real estate deals, I've learned a lot about what works and what doesn't, how to be profitable, and most importantly, how to be efficient and work smarter, not harder.
I've certainly made mistakes that I wish I could take back; however, to my credit, I've also always approached real estate investing like any engineer would… in a very logical manner which has kept me on the safe and smart roadway to success.
Plan and Profit Real Estate Investing gives you everything you need to begin real estate investing successfully, including all the spreadsheets, checklists, scripts, etc. that I use in my personal real estate business.
I treat you as if you are sitting next to me and we go through one step at a time, in a sequential order which ensures you are learning about each dynamic in the proper fashion. Randomness creates chaos and chaos is the last thing you want part of a real estate deal.
I'm here to crush the chaos and teach you in an orderly manner that eliminates confusion and promotes confidence.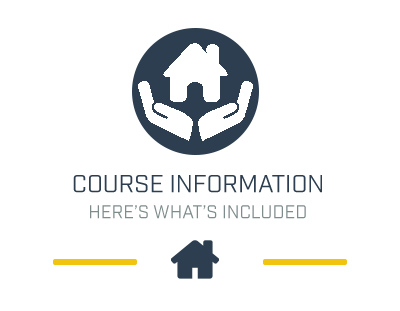 In Plan and Profit Real Estate Investing, I will not only show you all I have learned, but also share with you the exact systems and strategies I use that keep me on track and prevent me from becoming distracted with dynamics that lead to financial pain and heartache.
Work at your own pace. No rush! You gain lifetime access to the content of this training, so you truly have no need to speed through the material. There are 10 sections broken down into 55 videos. This takes you from the literal start to the end of a real estate deal. I leave nothing out.
Clear action items and tools. Not only do I give you action items to complete, I also include the very same tools I use to make completing those items that much simpler and efficient.
Using real life, not theory. While I understand theory has its place, that is not what this course is centered around. I use my personal deals and transactions as the backbone for case studies and learning.
Printable documents and guides. It's one thing to say you must work smarter, not harder… it's a whole other thing to provide the tools that make this possible. I show/give you what works for me in my business.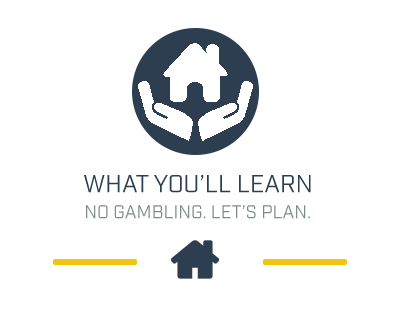 Across 10 distinct sections, you'll learn all about…
The how and why of mindset formation. You'll gain an intense understanding of the mindset I have used to build habits and behaviors that lead to real estate success. These items are all backed up by my personal real life case studies I will show you.
Planning with detail. Even if you have a great mindset and intense desire to have success, without a proper detail oriented plan, your goals and ambitions could easily turn into financial nightmares. I will outline every single slice of information you need and how to use it to build a proper plan.
Success through reality. Without a doubt, mindset and having a proper plan is pivotal; however, this is where many real estate programs fail. Certain plans, ideas and theories look awesome "on paper", but when reality comes into play, there is no success… just failure. My approach sets you up for success, but in a REALISTIC way by ensuring you are focused on the right goals and realities.
Choices that benefit you. There are numerous real estate decisions that can make or break you and your deal – it all comes down to the choices you make. There are several stages to a real estate deal and with each stage comes several choices. In order to make the best choice possible in each stage, you not only need to be focused on the right information, but also analyzing that information in proper fashion. I make sure you understand how, when, where, why and what each decision should be.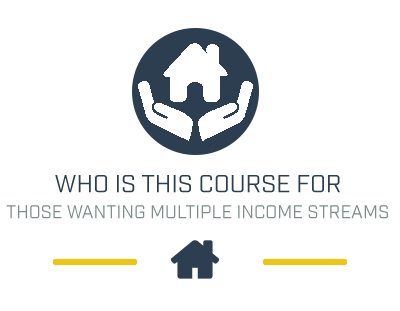 First and foremost, you need to have your own personal finances in order and at peak performance. If you do not, then it's not the end of the world, but the first course you should be taking is The SLAB Money Method.
Plan and Profit Real Estate Investing has been designed and geared towards those who want to kick their wealth building up a notch. If you are focused on wanting to diversify your income streams, but also understand the great risk real estate investing possesses for those who are unprepared, then this is a training course for you. You must have a healthy balance between ambition and respect when it comes to real estate. If you plan on working hard and respecting the process and plan, then you are ready…. Let's go
Course Curriculum
Win Before You Begin
Available in days
days after you enroll
Quality Control of Value #1
Available in days
days after you enroll
Quality Control of Value #2
Available in days
days after you enroll
Frequently Asked Questions
How long do I have access to the course?
You will have lifetime access to the course and material.
What will I need to complete the course?
You only need a computer/phone/tablet with an internet connection and an email account.
What do I do if I need help?
How long is the course?
There are 56 videos totaling just over 50 hours of content. Some videos will be optional depending on your situation. My policy is I'd rather have "too much" than people feeling unsatisfied because there was not enough.
What payment methods do you accept?
We take debit/credit card and PayPal.
How does the payment plan work?
All details on the payment plan can be found
HERE
.
Should I take The SLAB Money Method course first?
That depends on your situation. If you are in 100% control of your finances and are debt free (not counting your mortgage), then I'd say you can skip it. If you feel a bit shaky regarding your personal finances or have messes (debt) that need to be cleaned up, I would encourage you to first enroll in
The SLAB Money Method
before proceeding with this course.