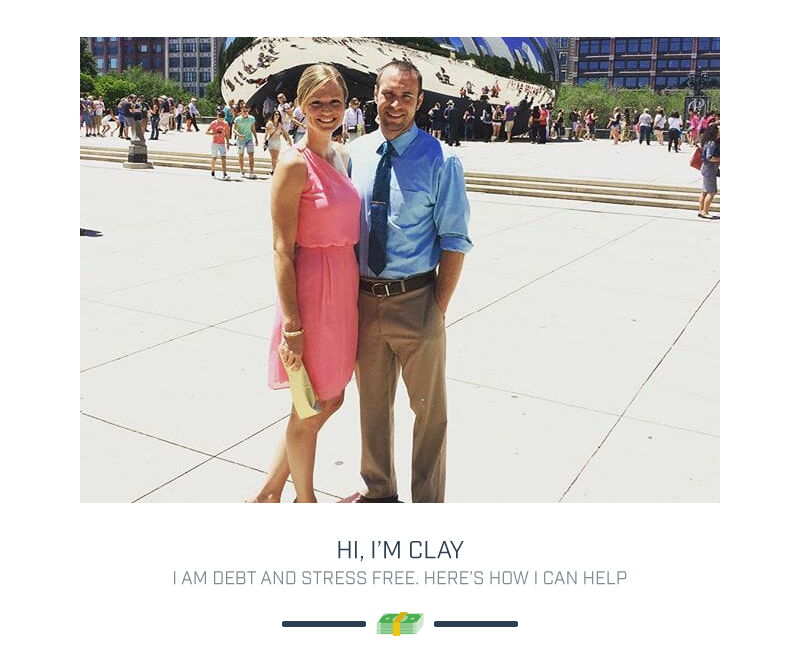 I've been financially free since age 25. This included graduating from college debt free while at the same time paying for my wife's engagement ring and our honeymoon in all cash.
I didn't stop there! I've also gone on to run several businesses, including real estate and stock market investing. During this phase of my journey I found myself $163,308.13 in debt via a home equity line of credit, which I'm proud to say has be eliminated in its entirety!
Throughout the journey of building businesses, paying off debt and continuing to grow wealth, I've learned a lot about what works and what doesn't, how to attack debt in a vicious (but realistic) way, and at the core, how to work smarter, not harder.
Over the past few years, I've applied much of what I've learned to help those around me with their personal finances. Whether it be teaching classes at my church or sitting down 1-on-1 with whomever wanted and needed assistance, personal finance is my passion (why? Because ANYONE and EVERYONE can have success with it!)
In this process of helping, I've learned from feedback that people need and want personal finance broken down into easy-to-follow instructions. They need guidance on exactly what steps to take but more importantly when to take them. They need a way to ask questions to other like-minded people. They need someone whose been there and done it to help guide them through the whole process.
This is why I created The SLAB Money Method, to help those who have a burning desire to help themselves. I want to help by sharing my success – failures – and regrets that all came along in my journey to becoming financially free.
The SLAB Money Method give you everything you need to start your journey successfully, including guides and checklists to help you plan efficiently and effectively, specific goals (all which are realistic) to aim for, and access to a community of other SLABster's who are in the same exact mindset as you. Iron sharpens iron, so when you can surround yourself with others like yourself, it will only fuel the flames of motivation.